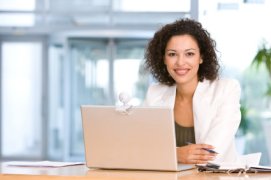 Is Google Indexing Your Site?
Want customers to find you when they Google? Make certain Google is indexing your site. It's easy to do and free. Go to Google's Webmaster Tools and sign up for a free Google account. When you add your website's address to your account, it will tell you if Google can access your site. If you're not indexed, it will show you how to fix it.
By the way, there may be pages you don't want Google to index. Check out our Web Resources article "Hands Off, Google!"
LARGE ATTACHMENTS? NO PROBLEM!
A free version of Gate's GigaMail is now included with every mailbox. It's a user-friendly and secure way to send those big files. Start using GigaMail today by logging in to your control panel.
Need password protection on your emails and gigs for larger attachments? Update for only $4.95/month in the Email section of your account.
As a Web designer, I always recommend Gate.com to my clients. You simply cannot beat the inexpensive hosting packages they offer. For the little bit of money that you spend and the number of services/features you receive, it's an unbeatable deal."
Carey S. Sadowski
www.uw20.com
Share Your Story… Tell us how your website has contributed to your company's success, and you may be featured in our next newsletter! Just send your success story, name and a link to your website to: editor@gate.com.
What's all this about HTML5? Certainly a hot topic on the blogs of late. Fueled even further by Steve Jobs forecasting the demise of Flash and Google's recent "Flash-less" Pac-Man. If you've been looking for a solid explanation of HTML5, how it could impact you and its timeline, check out our new Web Resources Article: Introduction to HTML5.
In May, Google posted a Java Script (not Flash!) version of Pac-Man on its main search page to celebrate the 30th anniversary of the video game. Which is not one of the Pac-Man ghosts?
a. Inky
b. Blinky
c. Pinky
d. Clyde
e. Sue
e. Sue is not a Pac-Man ghost. But double click on "Insert Coin" in Google Pac-Man, and you can play a version with Ms. Pac-Man. In the Ms. Pac-Man version of the game, the orange ghost is named Sue, not Clyde.
Need to update your contact or billing information? Log into Control Panel now to update your account information, ensure continuous service and prevent any potential system delays.